PLEXUS BIO CLEANSE
---
Plexus Bio Cleanse with Magnesium
Specially formulated Bio Cleanse Health Supplement provides a Magnesium source to help you manage those days when your digestive system feels out of balance.
How does Plexus Bio Cleanse help you?
Why do you need Bio Cleanse?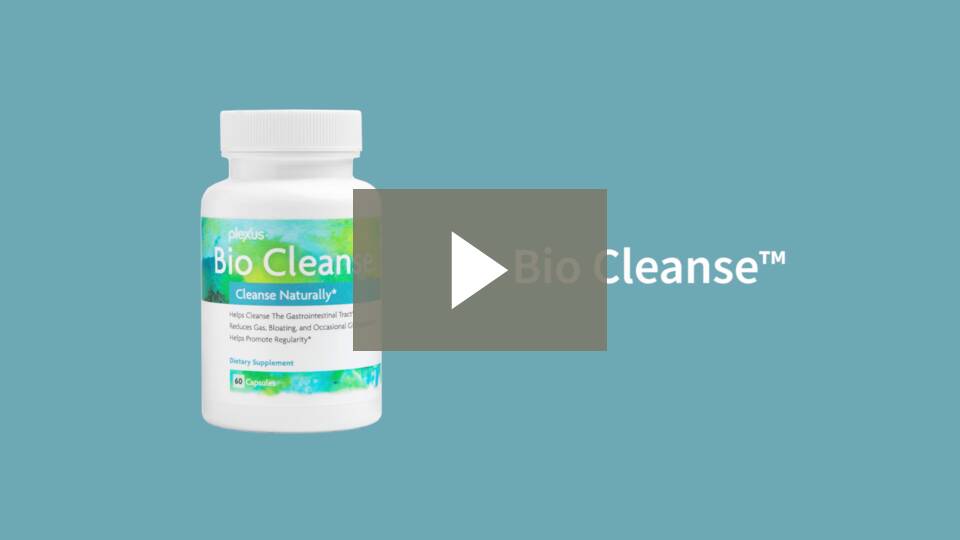 Feeling Sluggish? 
Bio Cleanse can help. As a result of modern, busy lifestyle, it may be tough to get the exercise you need, or eat a balanced diet rich in fiber. This can leave you feeling bloated and uncomfortable.  
Detox & Cleanse*
Bio Cleanse helps get your digestion on track by speeding up the removal of harmful microbes and substances to support your body's natural detoxification process.*
Bio Cleanse may help do the following:
Help cleanse the gastro-intestinal tract*

Help energize the body*

Vitamin C

 provides antioxidant support*

Helps relieve gas, bloating, and discomfort*

Helps promote regularity*

Helps remove harmful microbes and substances*

Relieves occasional constipation*
Features
No artificial colors, flavors, or preservatives

Gluten Free

100% Vegetarian
Available in 60, 120, & 180 capsule bottles
Bio Cleanse helps detox and cleanse by removing harmful microbes and supports your body's detoxification process
Bio Cleanse Information Sheet 
*These statements have not been evaluated by the Food and Drug Administration. These products are not intended to diagnose, treat, cure, or prevent any disease.
Plexus Bio Cleanse Ingredients
Plexus Bio Cleanse is also available in a convenient Combo Pack called Plexus TriPlex
Plexus TriPlex includes Plexus Slim, Plexus ProBio 5, and Plexus Bio Cleanse
---
The Plexus Preferred Customer program
Try Plexus Products Risk-Free!
60-Day Money Back Guarantee
We are 100% committed to your health and happiness, and want your absolute satisfaction as a Plexus customer. If you are unsatisfied with a product, you have a full 60 days from the date of purchase to request a full, prompt refund. No hassles, no questions.
Please note:
This guarantee can only be used once per product and excludes certain promotional items. If you have purchased a Plexus product directly from an Ambassador (not on the internet or by phone), your Ambassador will issue a refund to you.
ORDER Bio Cleanse Today!
Or call independent Plexus Ambassador,
Michelle Exley at (573) 275-9995 to place your order over the phone.